OUT OF TIME ::: OUT OF PLACE ::: SPACE AVAILABLE IS THE UNIVERSAL, COMMUNITY-BASED, CLASSIFIED AD SPECTRUM; FOR YOUR INNER AND OUTER SANCTUMS ::: SPECIALIZING IN REAL ESTATE AND UNREAL STATES ::: PLEASE TREAD CAREFULLY
A Twilight Zone version of the Little Nickel classifieds with a touch of Mad Magazine mixed in. A blend of real ads from the past that don't seem right in today's world, reworked ads, and totally new ideas that seem funny to us: a group of artists obsessed with science, science fiction, and pop culture.
SPACE AVAILABLE is a group effort, contributors include: Andrew Cole, A. T. Cross, Ben Exworthy, Ben Flaster, Durin Gleaves, Jeffrey Larson, Jeremy Calvert, and Josh Lind.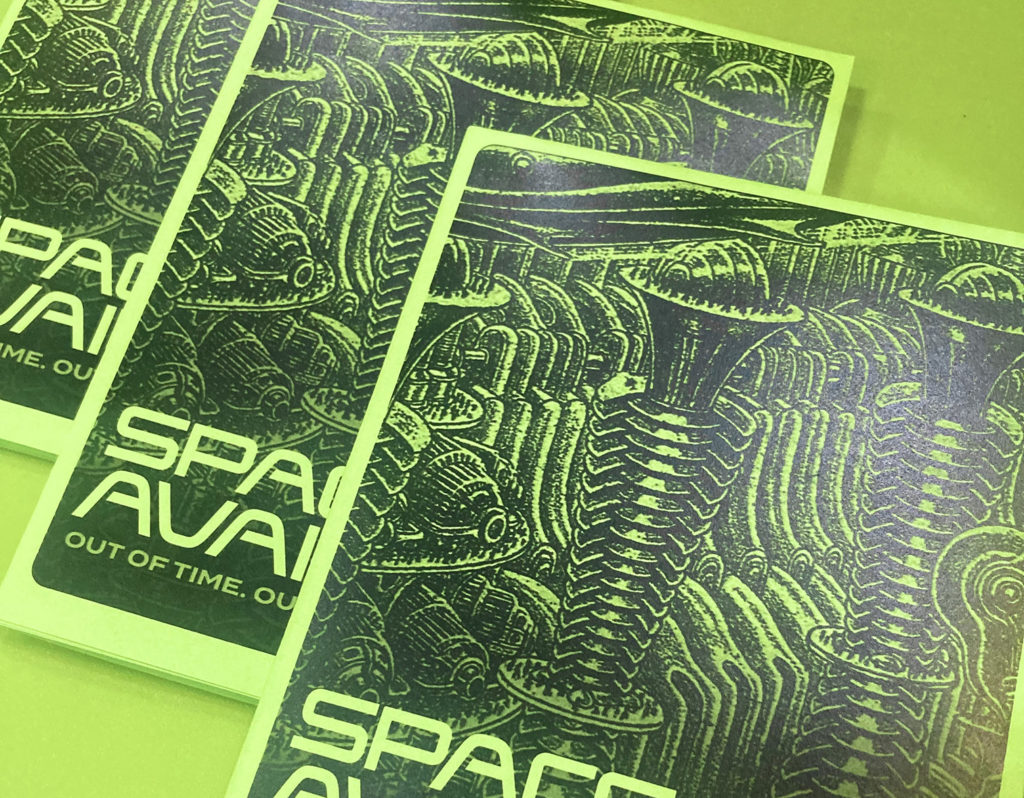 NOVEMBER 11, 2021: SPACE AVAILABLE WAS THE SUBJECT OF AN ART SHOW AT PASSABLE FOR THE CAPITOL HILL SECOND THURSDAY ART WALK, IN SEATTLE WASHINGTON